40 Years of the Quay Co=op [showing at Gate Cinemas]
In early 2021, Emma Bowell and Eddie Noonan from Framework Films approached the founders and members of The Quay Co-op and came to their iconic premises on Sullivan's Quay, Cork to invite them to tell their origin and growth story, as their 40th anniversary approaches in 2022.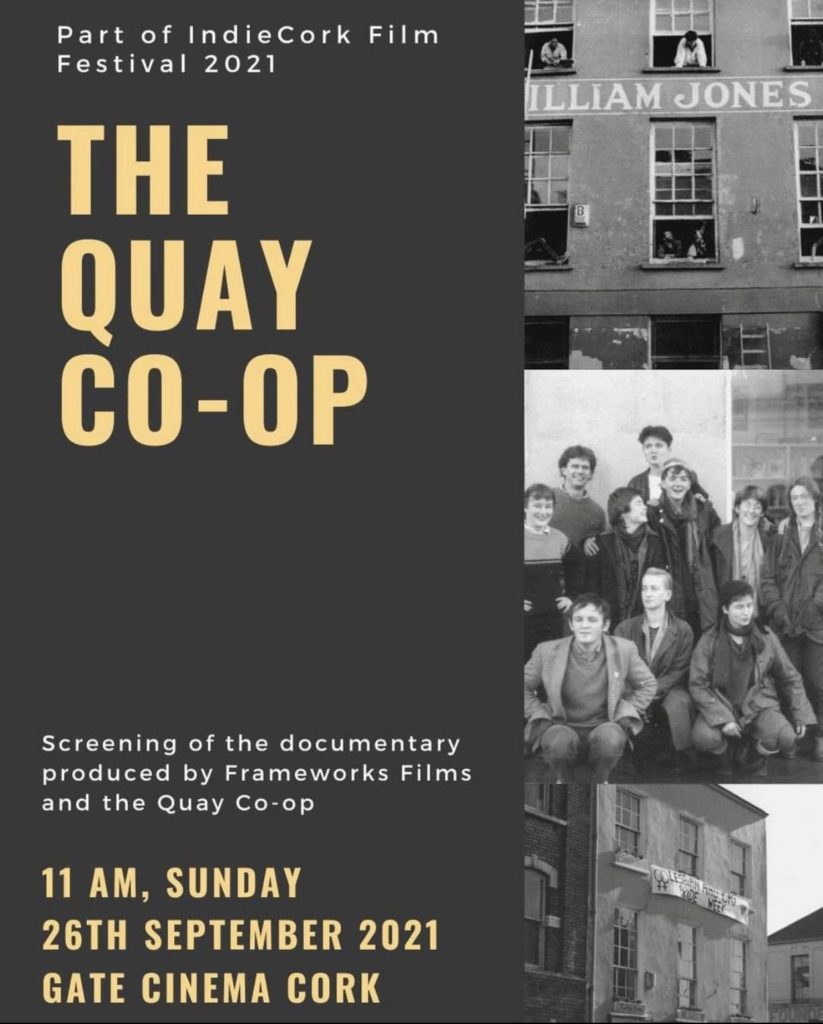 The resultant documentary explores the radical beginnings of Cork's most unconventional business and charters the years of socio-political campaigning which the founders, members and supporters of The Quay Co-op fought to bring about legal and social change in Ireland and beyond. The Quay Co-op's causes include, to name a few;
Rights for the LGBTQ community,
Women's rights campaigns,
CND
Anti-Apatheid
Palestine & animal rights
All of which were undertaken while simultaneously advocating a sustainable lifestyle long before it became on trend.
From their first steps down Patrick Street with a handful of members in the early 80s, the fascinating story of these unlikely and determined
change-makers is told. Pride in where you shop 40 Years of The Quay Co=op Documentary to Premiere at IndieCork Festival
Quay Co-op member, John Calnan, stated "The Quay Co-op was created to be a base for those who had none, a place for interest groups to meet, to discuss the issues of the time and to plan action. This story tells the good and the bad. We are grateful to Emma and Eddie for making this film on the approach of our 40th anniversary and to the team at IndieCork Festival who have arranged for our story be shared."