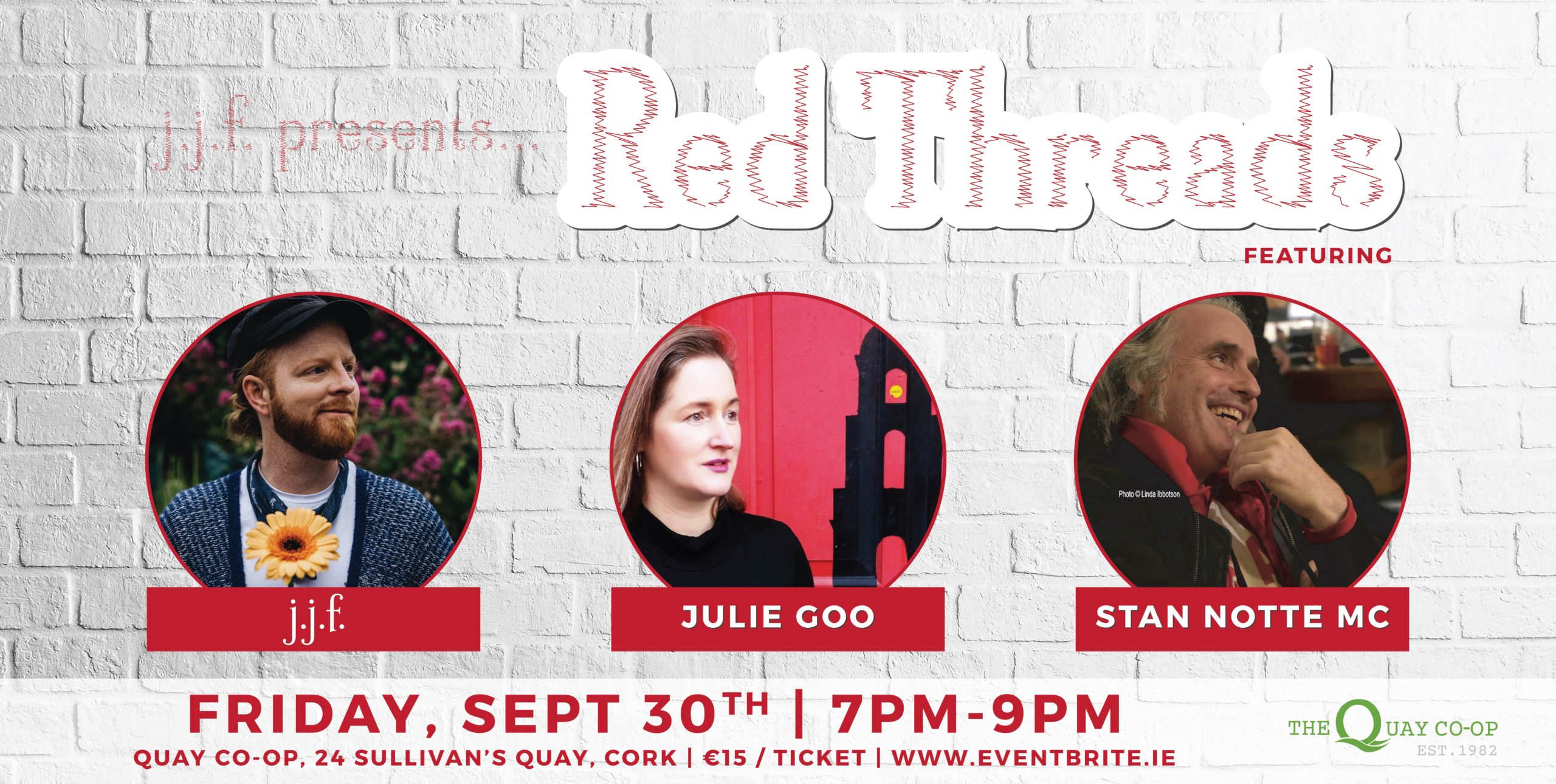 A curated evening of spoken word poetry & performance featuring Words by j.j.f., Julie Goo & Stan Notte as MC.
This event will be a celebration of the worth & weight of words
.
 -j.j.f.
Fri, 30 September 2022 –19:00 – 21:00 H in the Pawnbroker's Office (2nd Floor event space) at The Quay Co-op.